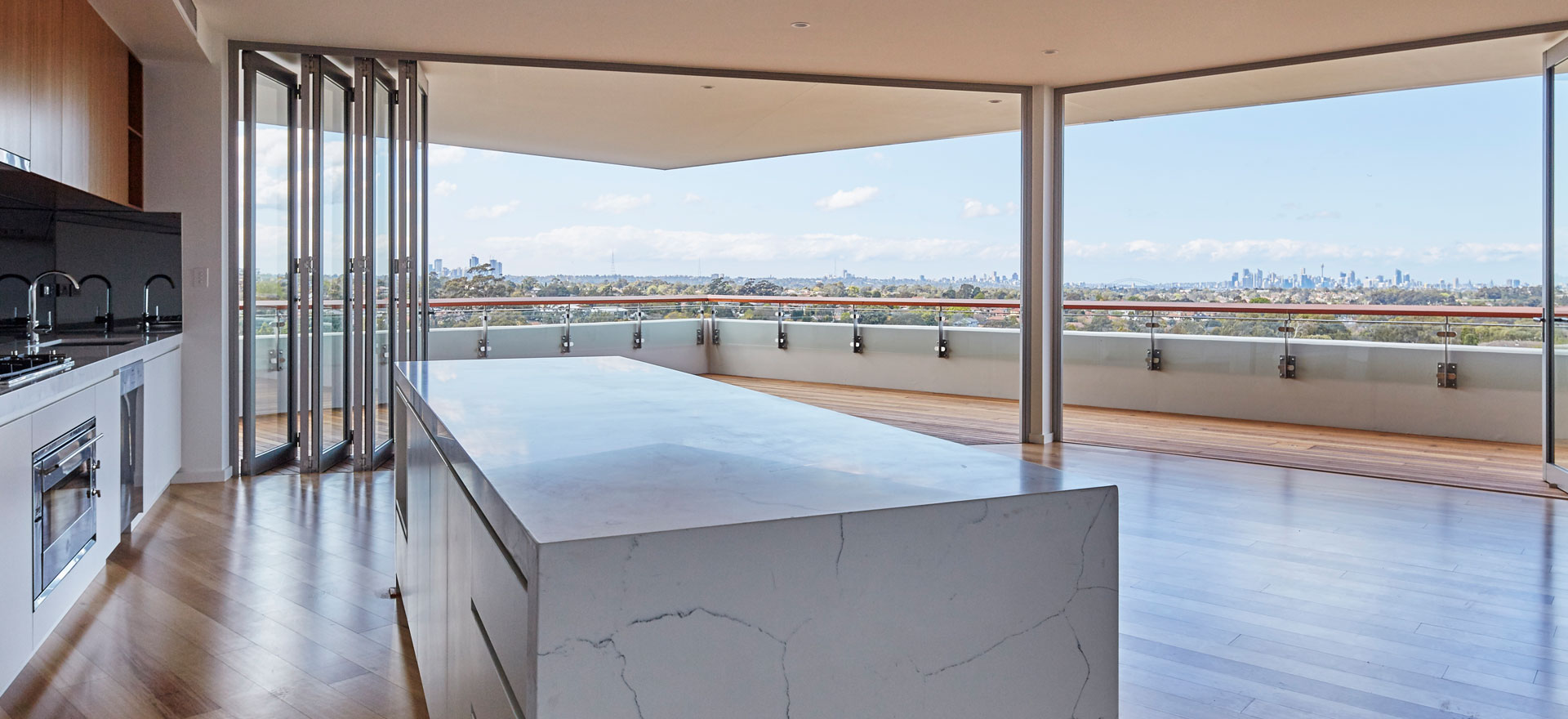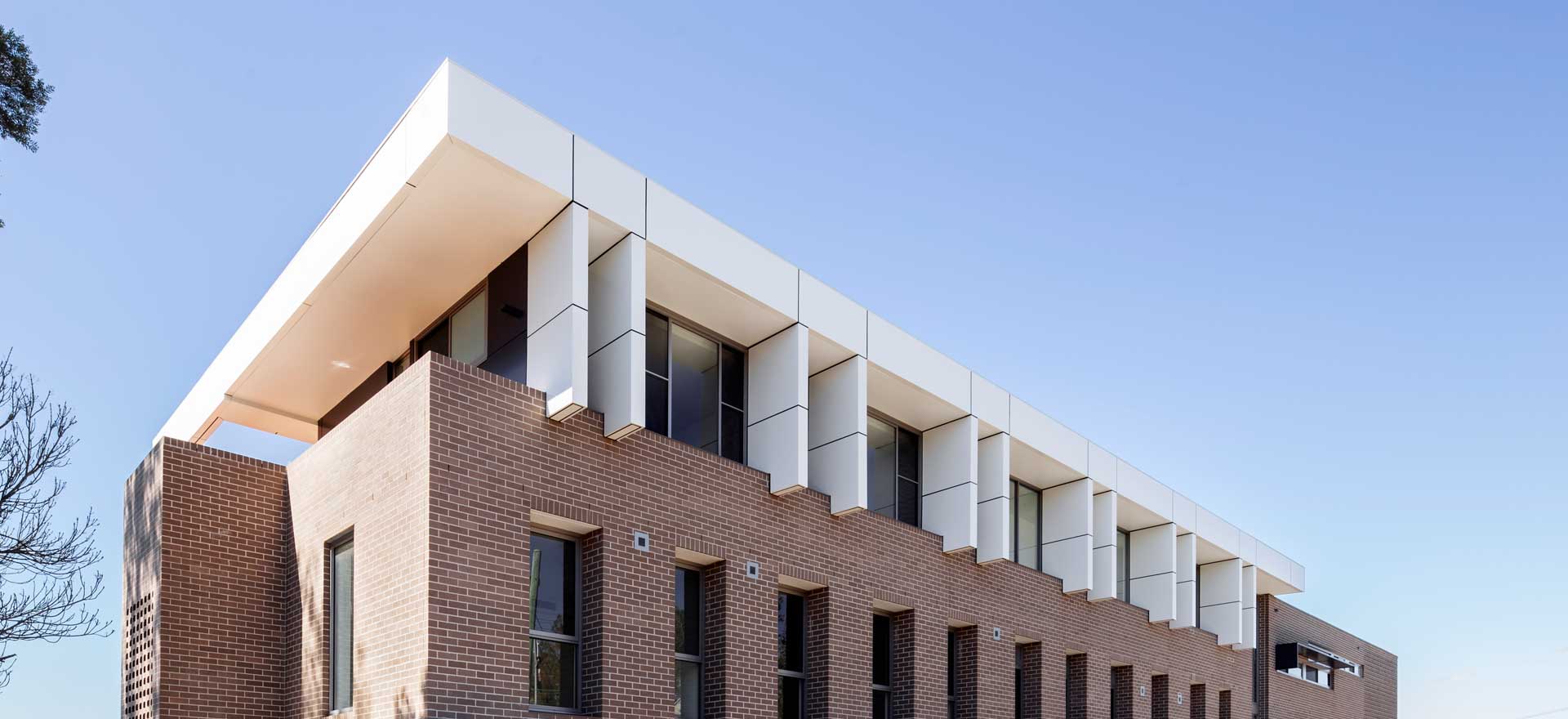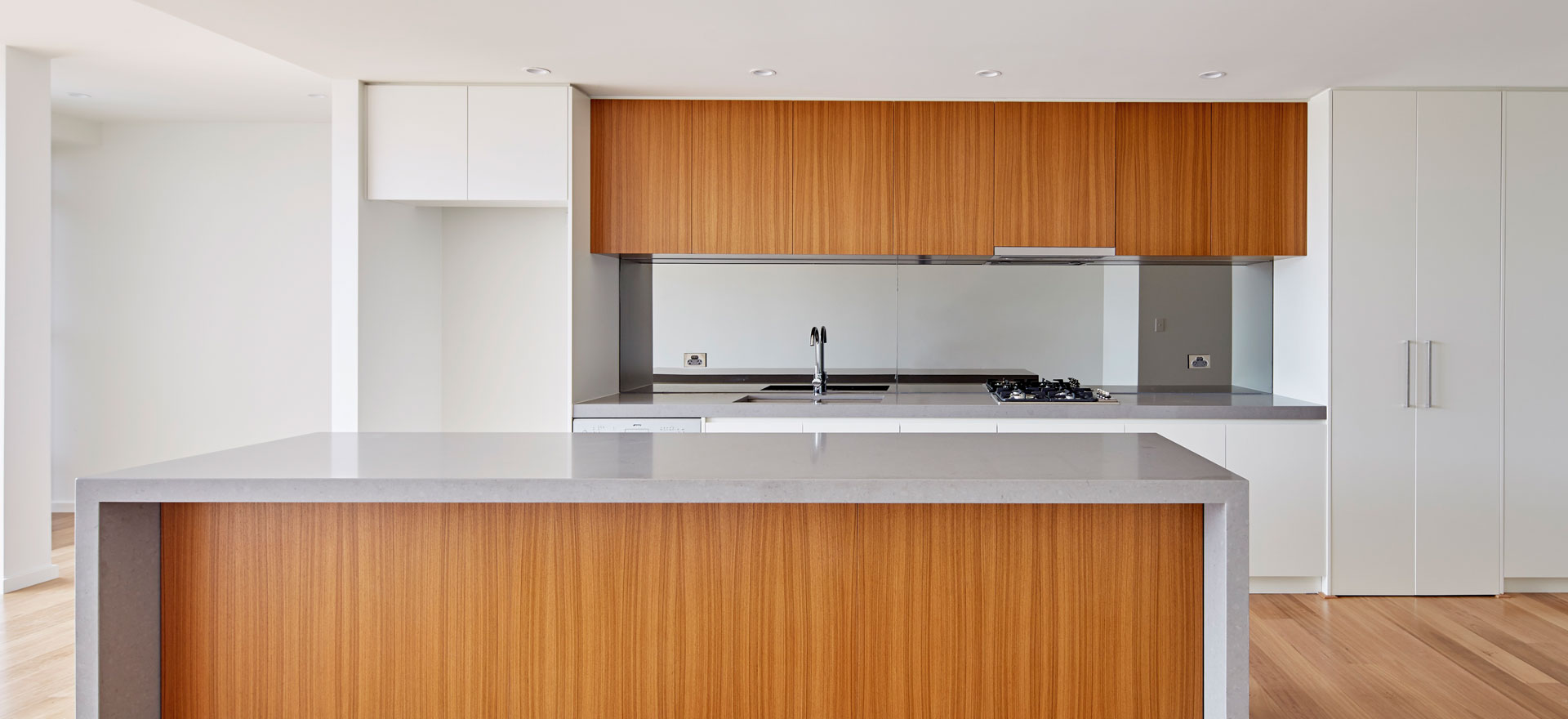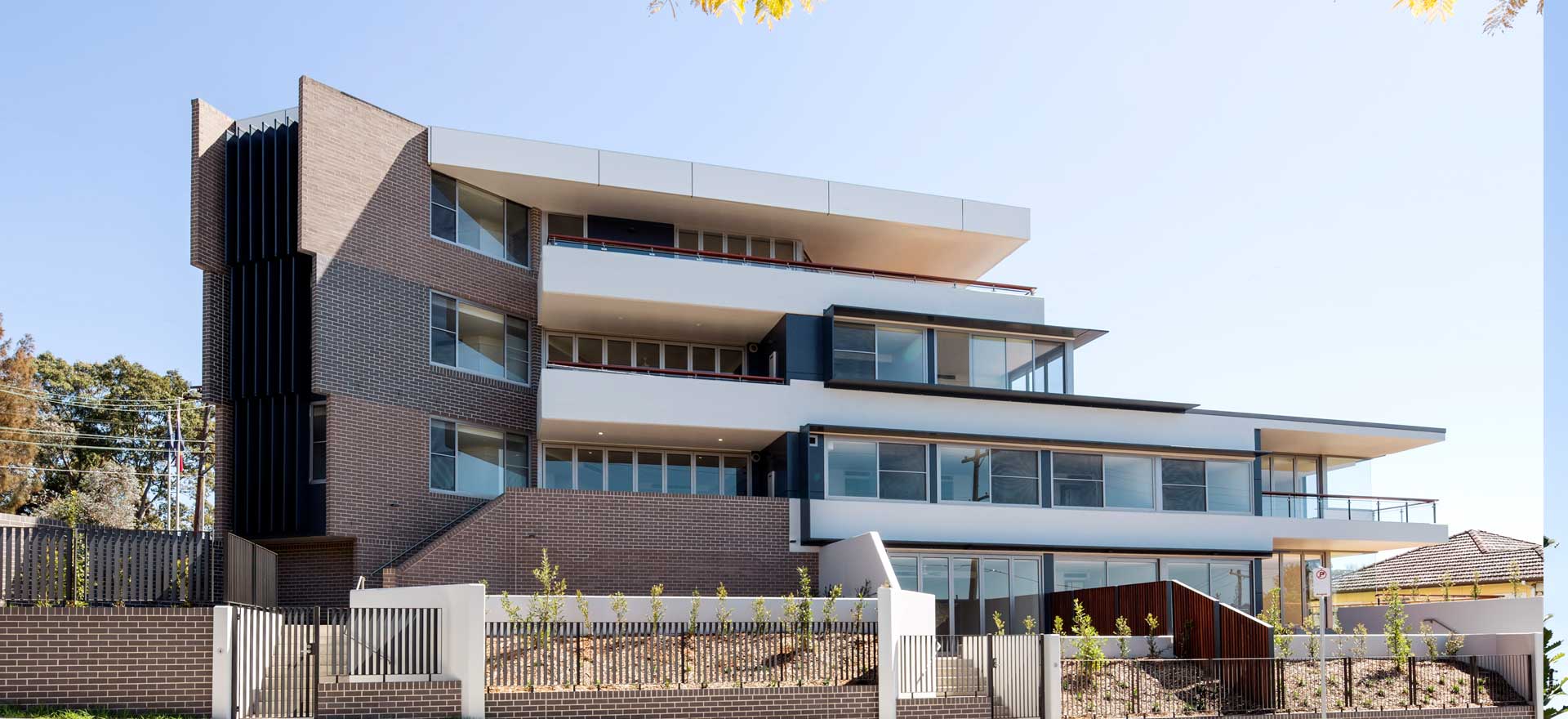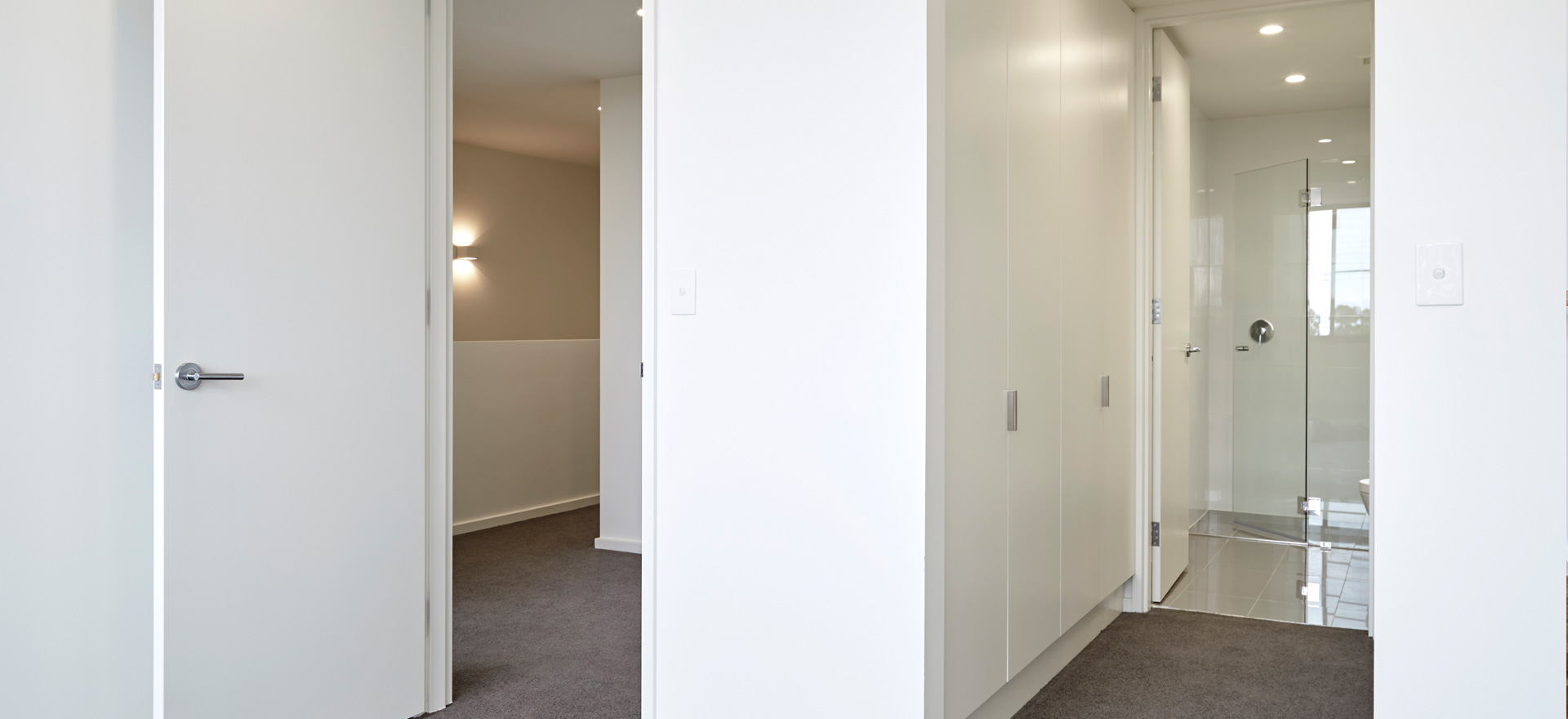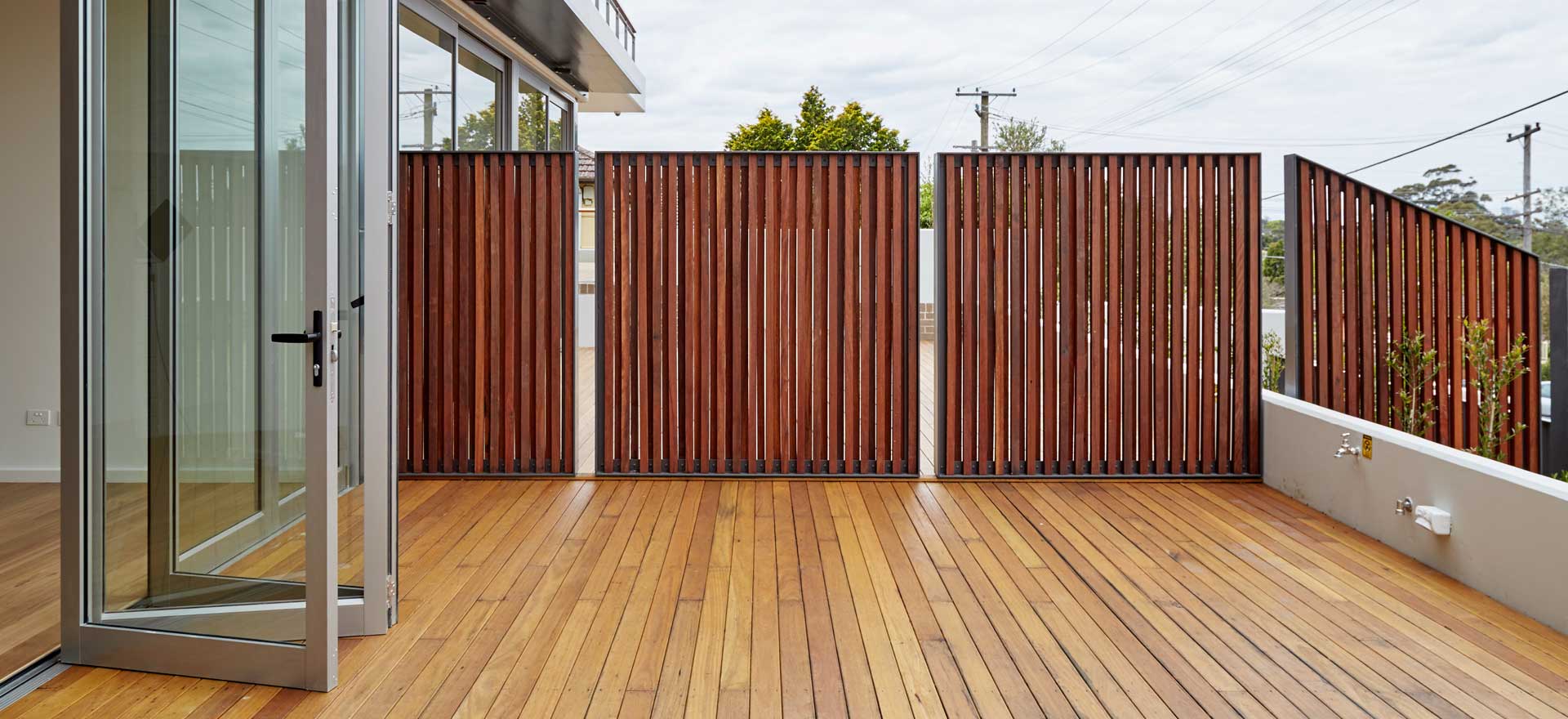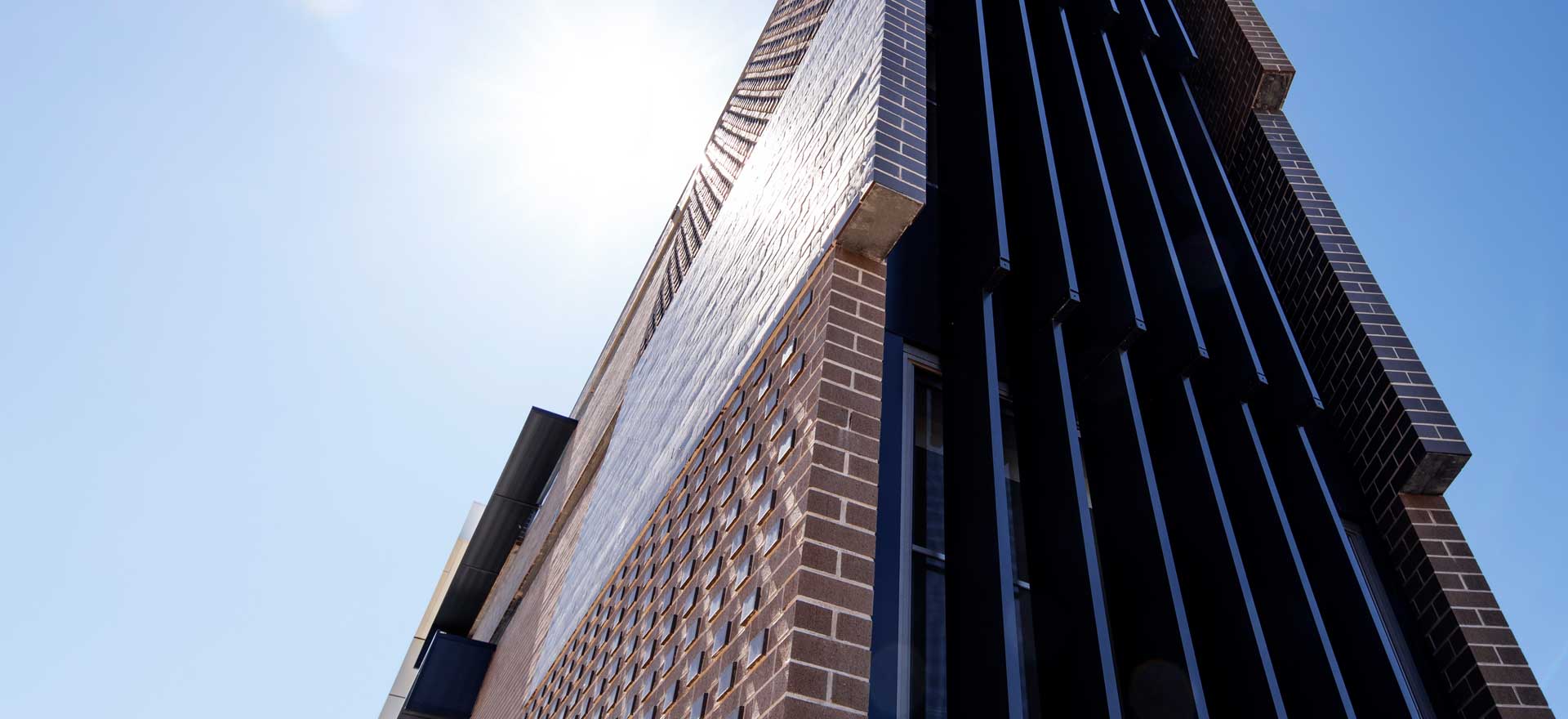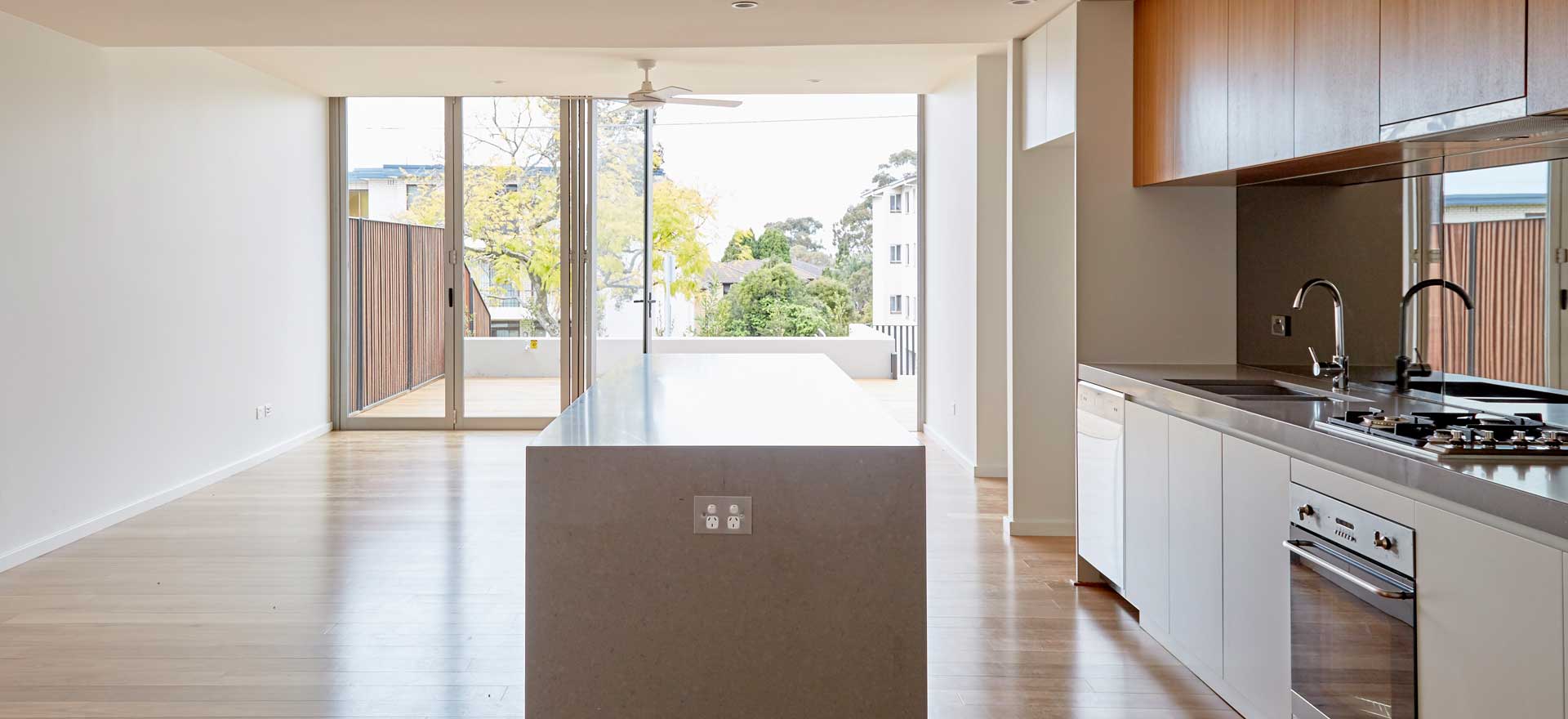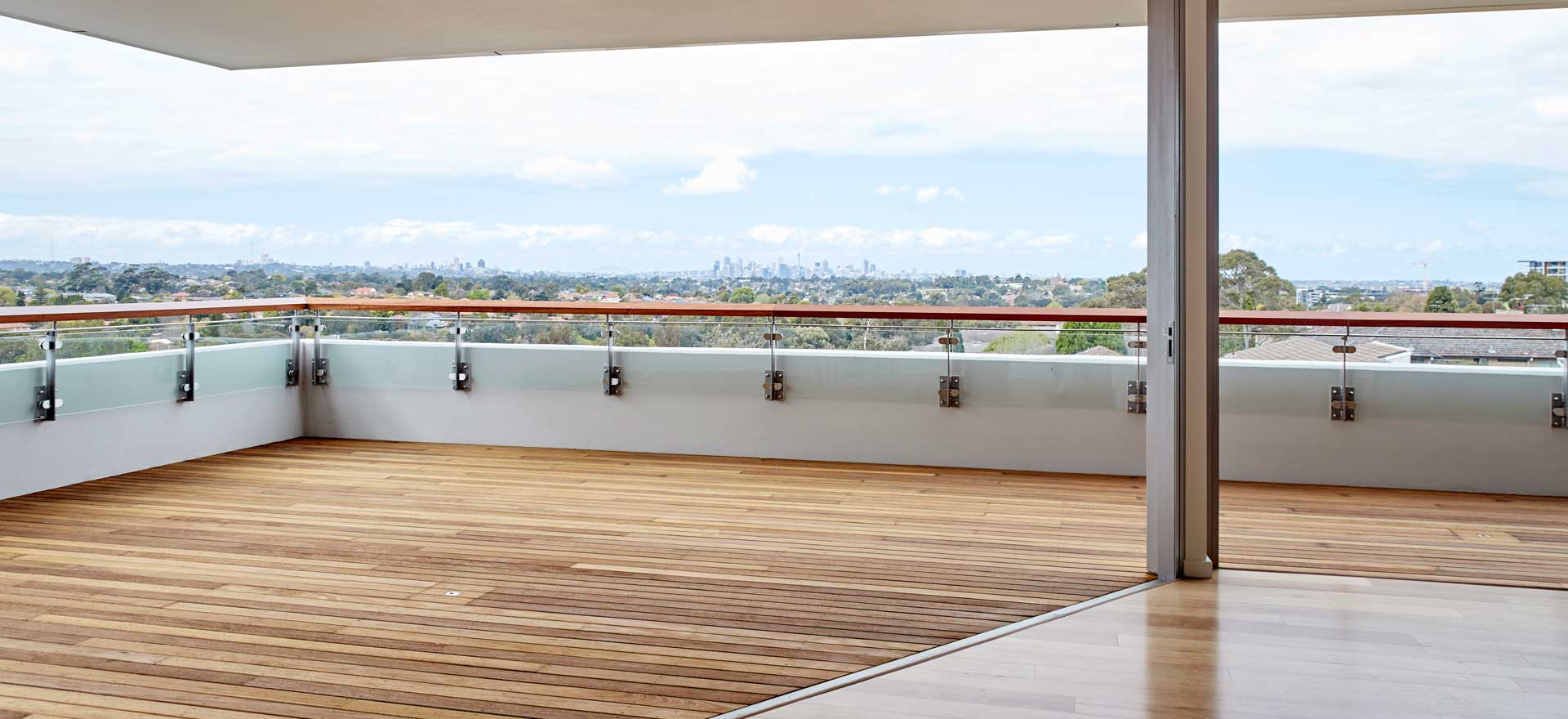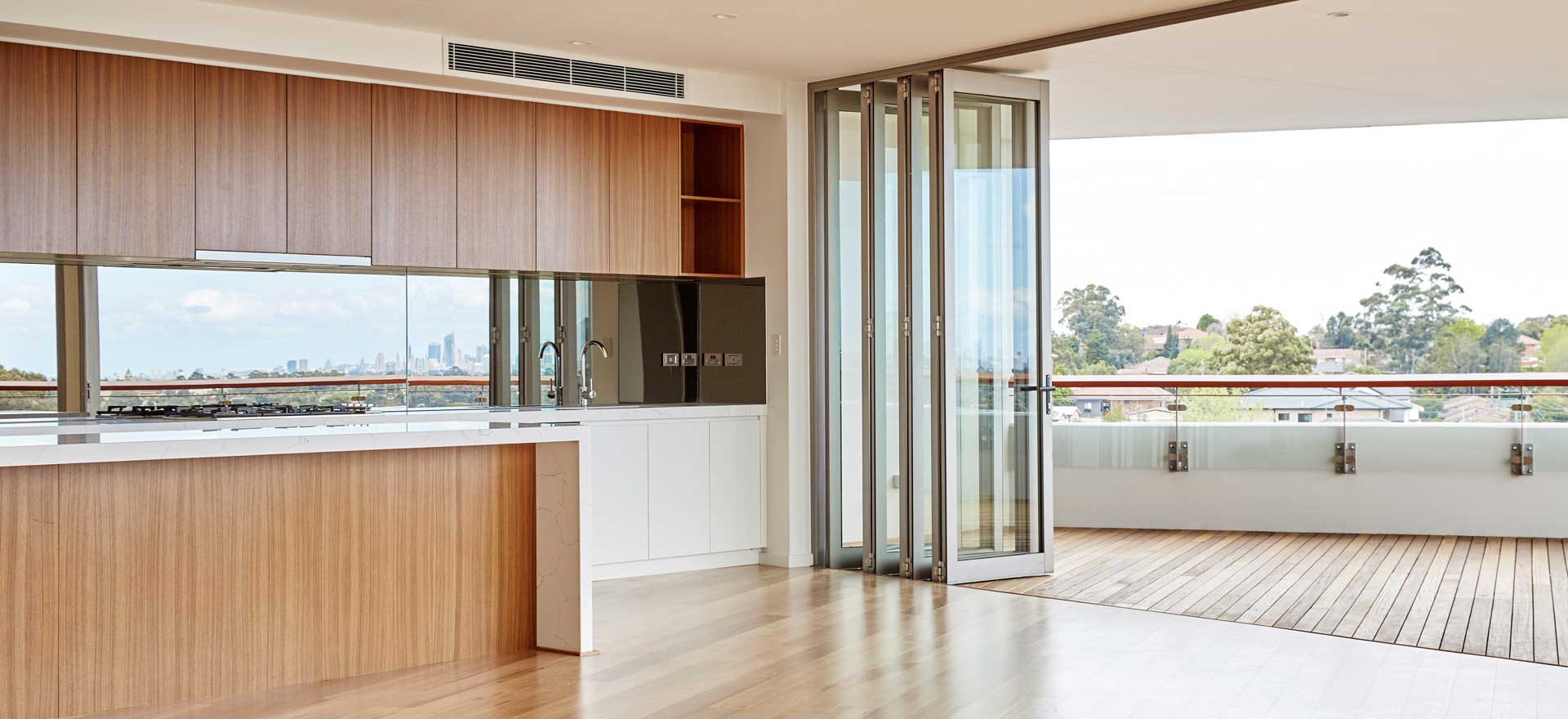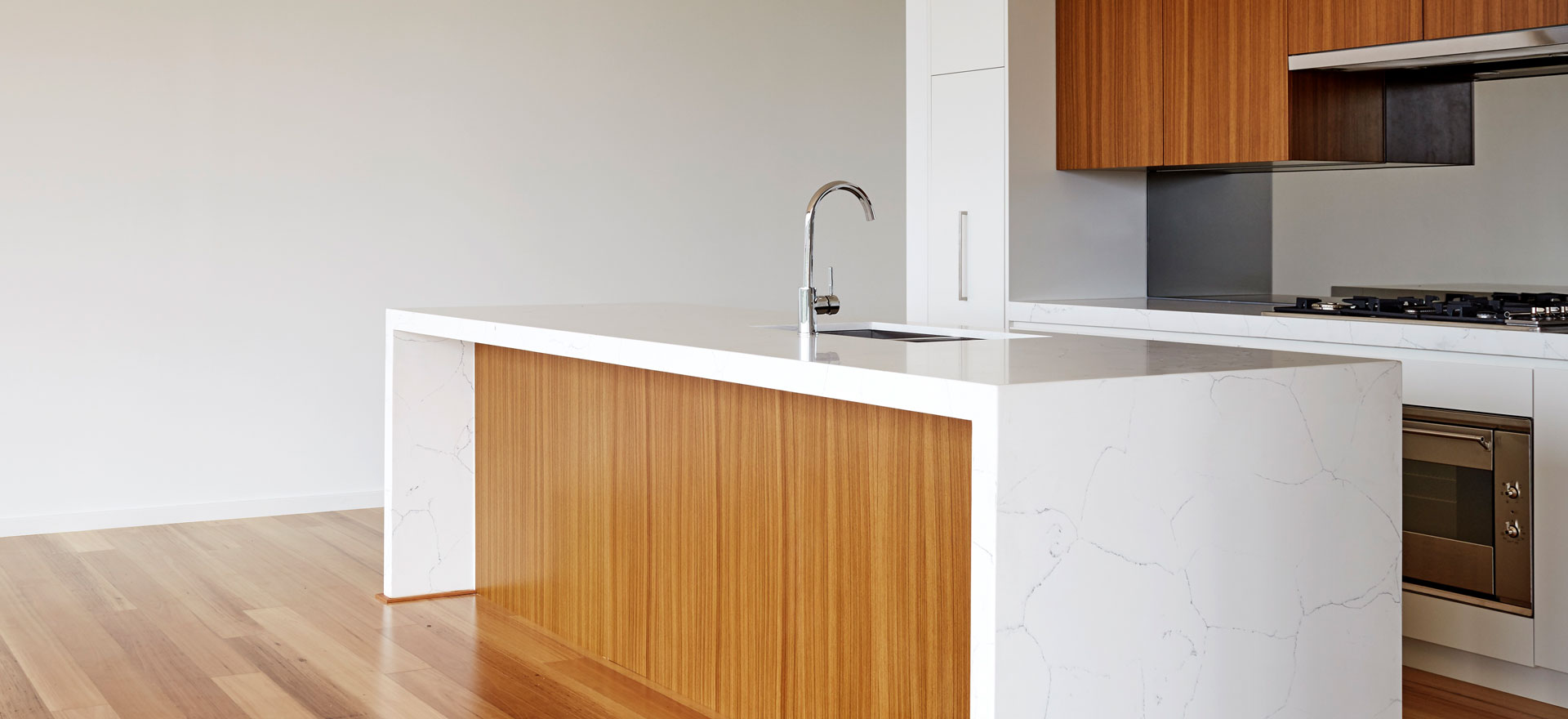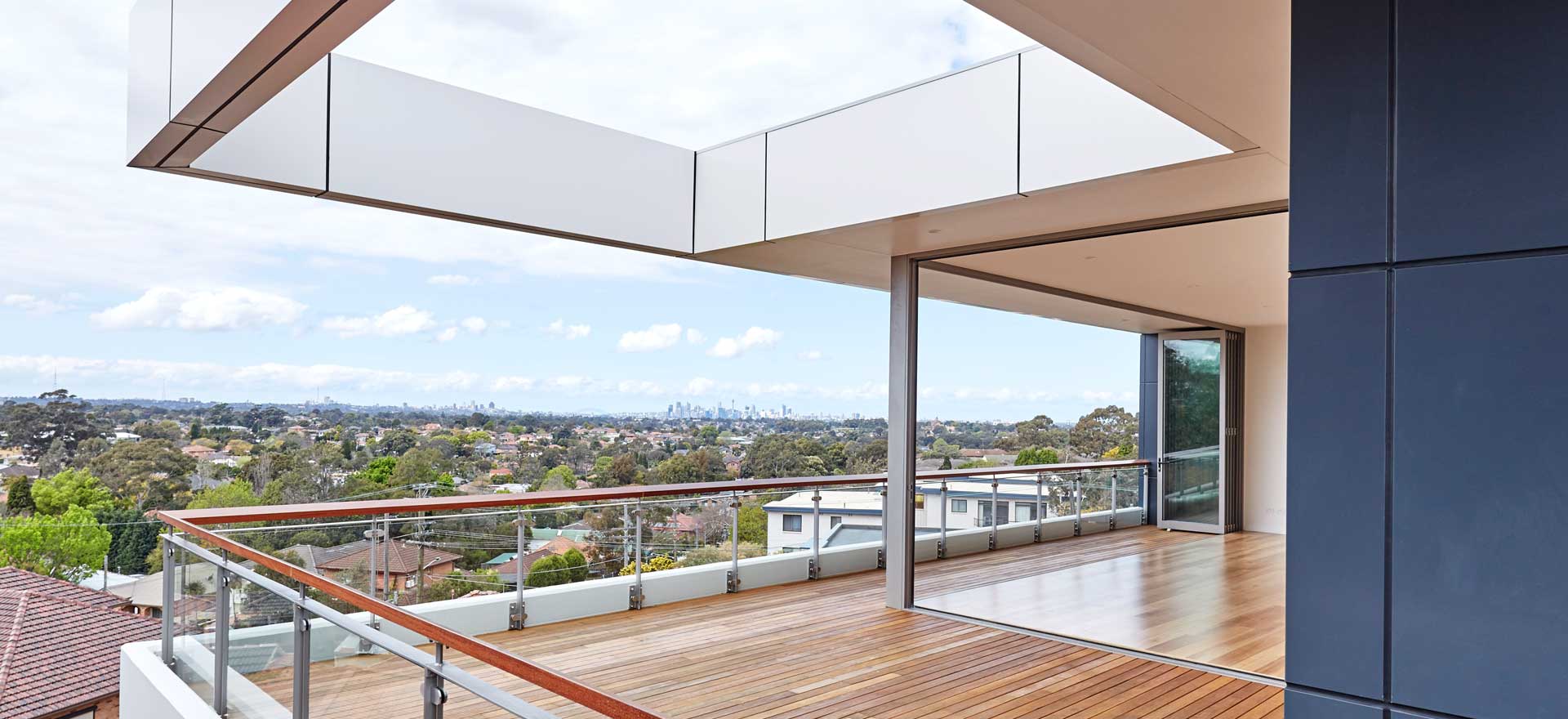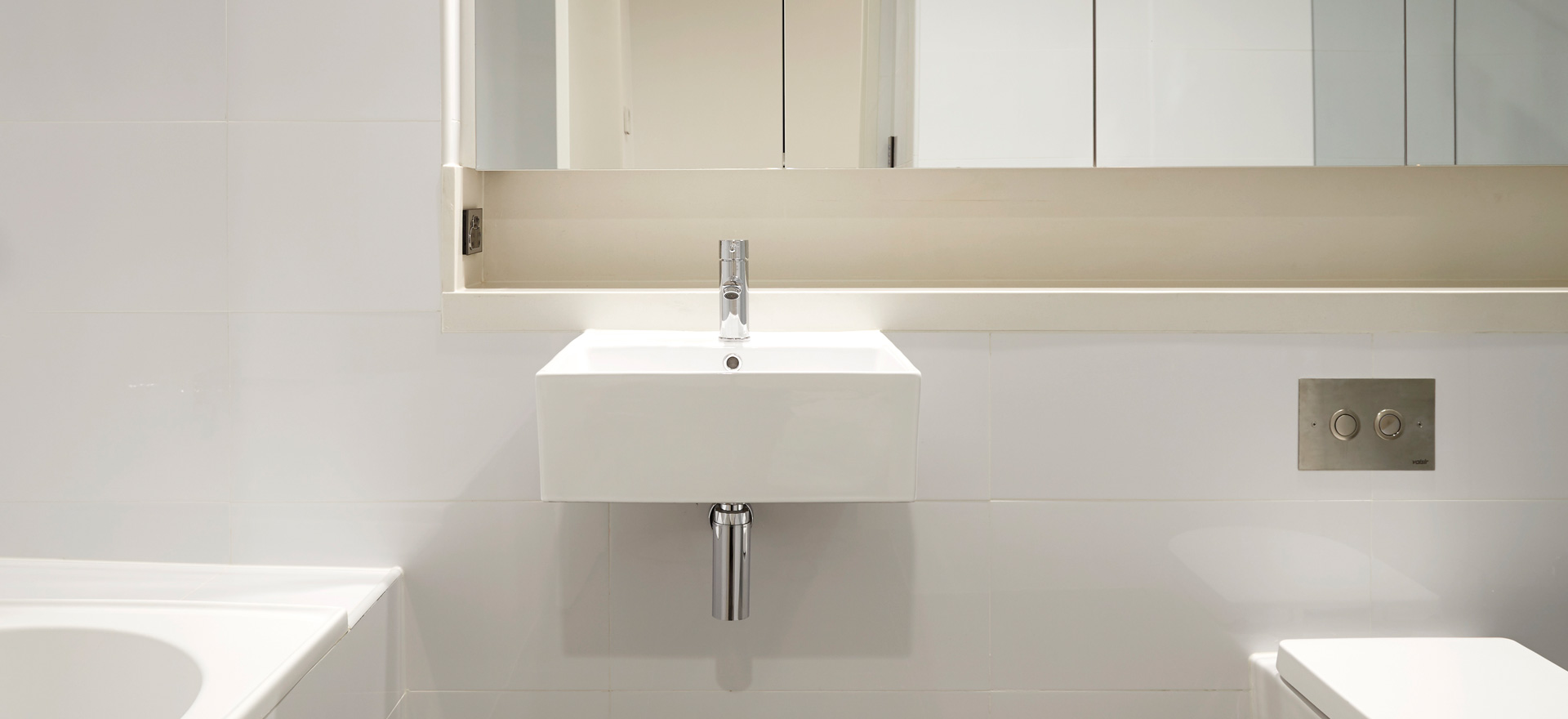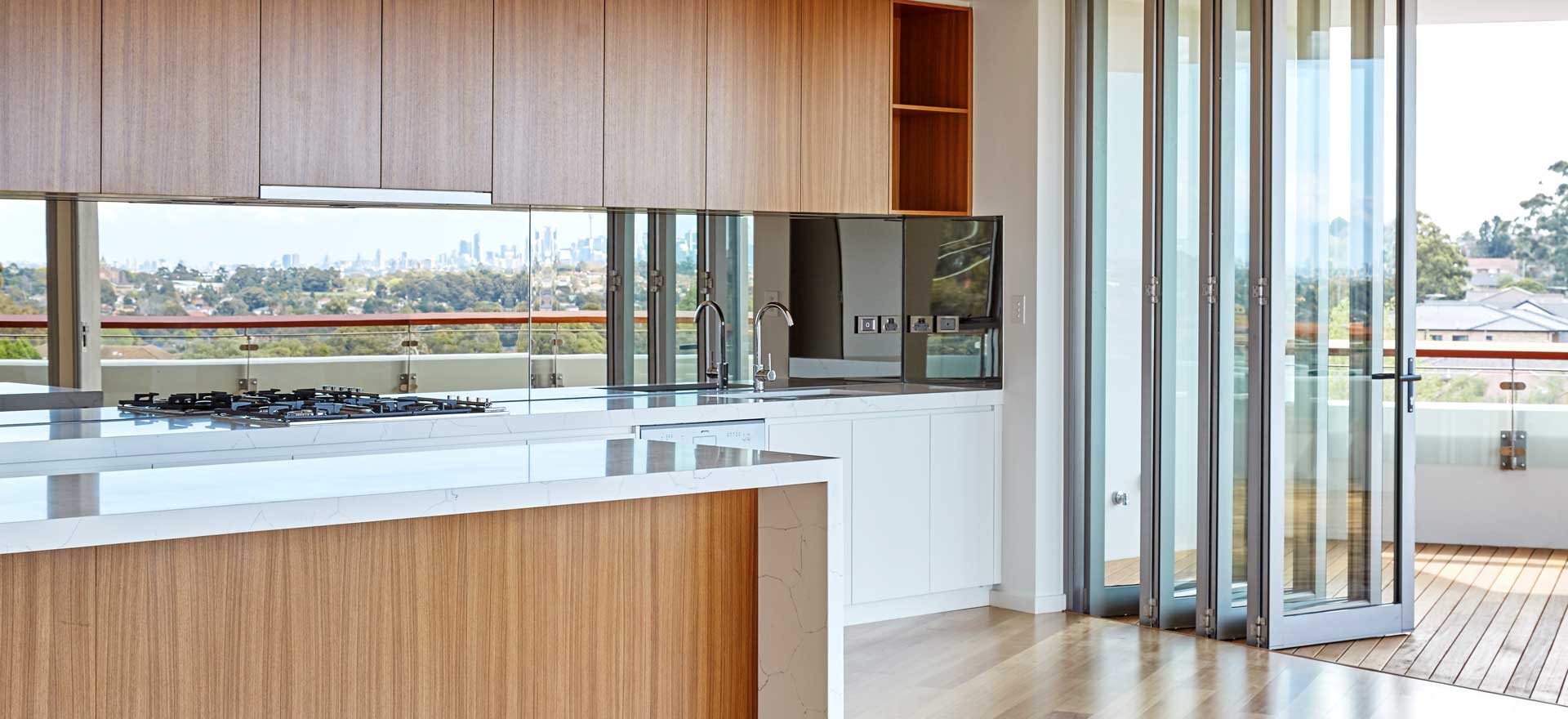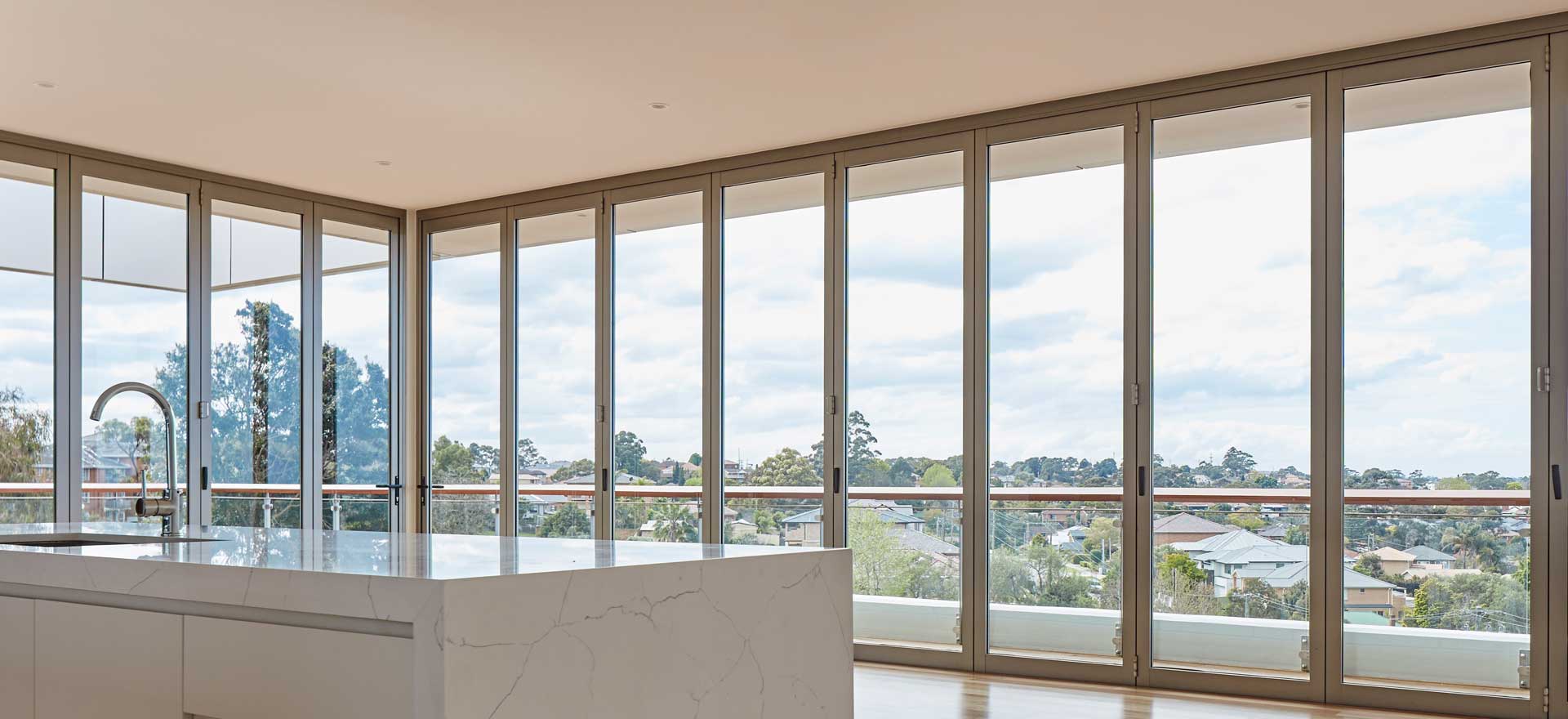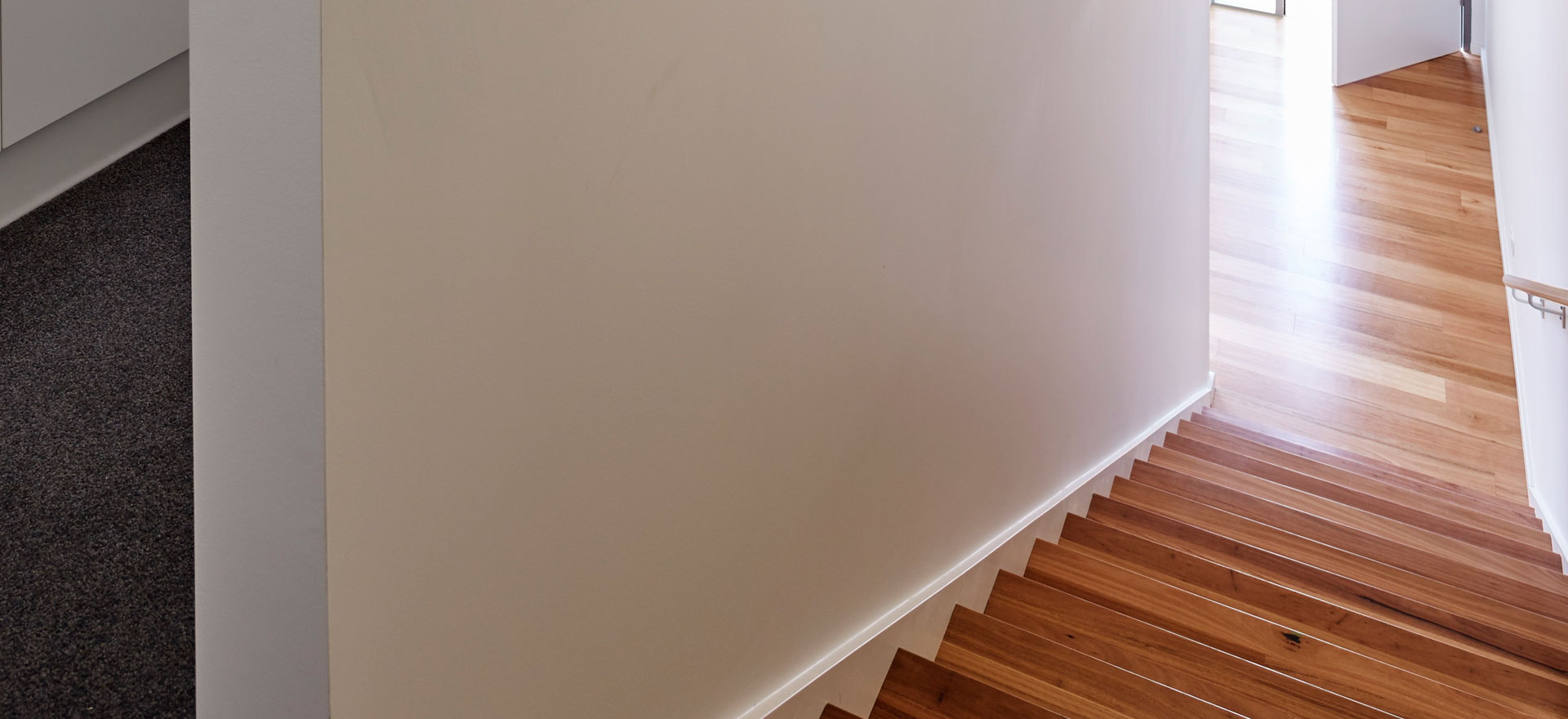 The apartments feature a unique architectural design which has been tailored to the existing site. Split-level underground car parking is followed by three levels of 14 residential apartments which take advantage of the scenic views towards Sydney's CBD. The building is accessible via a central lift while lower levels have direct access at street level.
At the heart of the structure is an innovative use of interlocking prefabricated PVC panels which are core-filled with reinforced concrete. The walls divide the units and support the slabs above, in conjunction with reinforced concrete columns.
Bold architectural features include contrasting patterned brickwork, aluminium cladding, rendered walls, large sweeping balconies and an abundance of soft landscaping.